My book," Artists on the Mizen" contains 57 artworks reproduced in colour by 27 painters sculptors and photographers who live or work on the famous Mizen peninsula of West Cork, with 27 photographic portraits of the artists and a short text on each contributor.
The book is A4 landscape format, 118 pages, printed on 180gsm art paper, hardback with dust jacket.
Published in a limited edition of 200 copies, each one numbered and signed.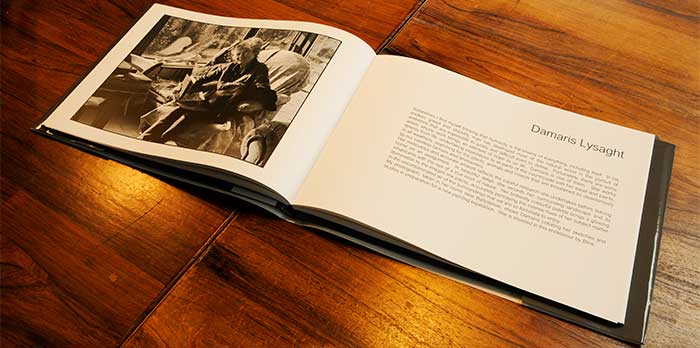 The artists contributing to the book:

Jo Ashby, Painter. Angela Brady, Glass Artist. Sonia Caldwell, Sculptor.
Ulli Crespo, Photographer. Mary E Carter, Painter. Richard Hodgson, Painter.
Carol James, Painter. Nigel Huleatt James, Painter & Potter. Sheena Jolley, Photographer
Hammond Journeaux, Painter. Diana Kingston, Painter. Terrance Keenan, Painter
Damaris Lysaght, Painter. Peter Mabey, Painter, Sculptor. Nuala Mahon, Photographer
Ann Martin, Painter. Leda May, Ceramic Artist. Catherine Melvin, Painter
Patricia Coogan O'Dell, Painter. Helen O'Keeffe, Painter. Fiona Power, Painter
Kathleen Kelley Reardon, Painter. Jenny Snashall, Painter
Trevor Spalding, Sculptor, Ceramic Artist. Christine Thery, Painter
Peter Wolstenholme, Painter. Julia Zagar, Fabric Artist
Photographic Portraits and text by Chris O'Dell
Edited by Frankie Ross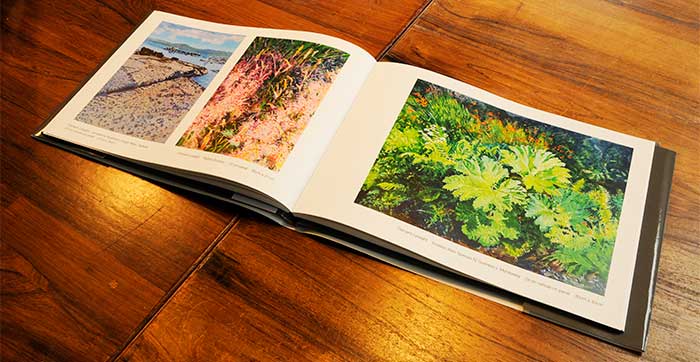 "Artists on the Mizen" is now completely sold out.




"It is very fine, an impressive and valuable publication."


- Brian Lalor



"An astonishingly beautiful book"


- Gerry Stembridge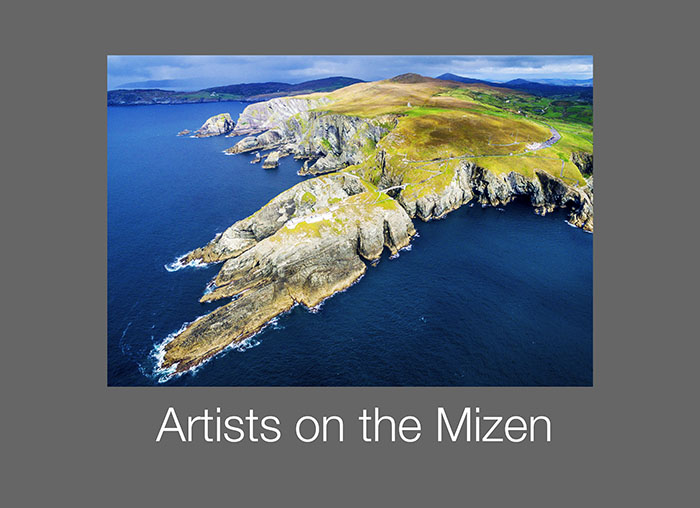 Book cover aerial photograph by Tom Vaughan, Oakwood Aerial Photography

Back to Mizen Artists Directory