Damaris Lysaght

WEST CORK PAINTER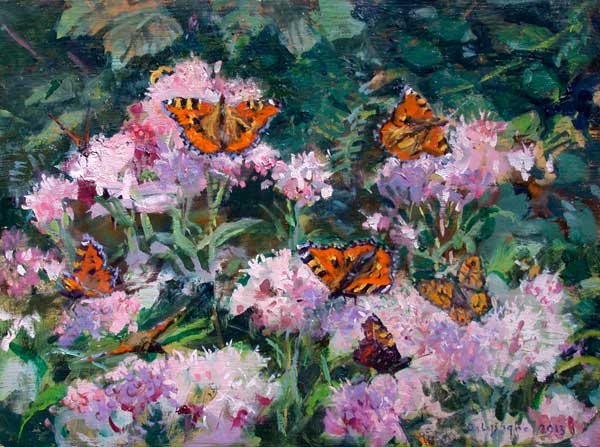 Feeding Frenzy
Oil on canvas on board - 20cm x 25cm


Damaris is currently exhibiting in the Blue House Gallery in Schull, West Cork, until July18th.



Damaris Lysaght grew up in Doneraile, Co Cork. She studied Fine Art for two years in the Crawford Municipal School of Art in Cork and for an additional two years at the National College of Art and Design in Dublin. She was awarded an Italian Government Scholarship to continue her painting studies with the renowned teacher of classical painting Nerina Simi. Since those four years in the Simi Studio she has been painting full time.
She moved to Ballydehob, West Cork in 2009.


Roaring Water Bay Oil on board 20cm x 25cm x 3 tryptich
"The natural world, its richness of colours, textures, light effects, moods and atmospheres
is what inspires me to paint. I work outside directly in front of my subject, usually in oils.
It is my way of cherishing and being conscious of our planet's breathtaking but rapidly diminishing bio-diversity.
I love living in West Cork, I find it an awe-inspiring land and seascape, still relatively unspoilt.
Wonderful wild places still remain but it is distressing how rapidly the natural landscape is
disappearing before the JCB and the rock- breaker".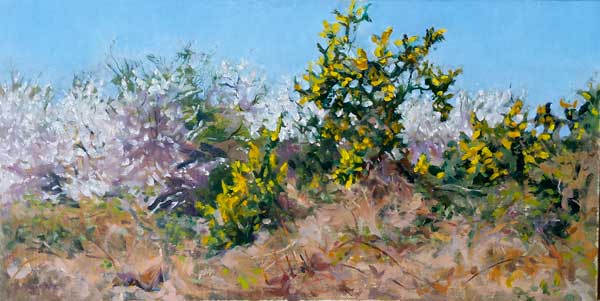 Blackthorn and Furze Oil on canvas on board 20cm x 35cm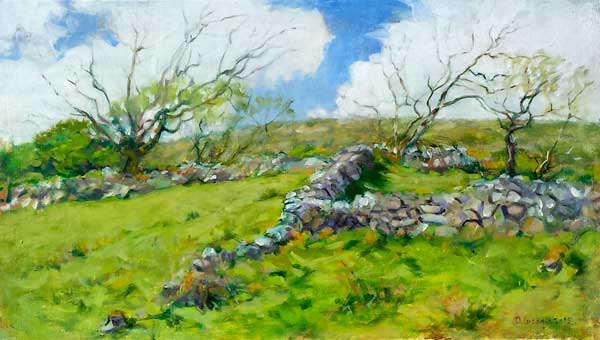 Old Sward, Cooryvanaheen Oil on canvas on board 20cm x 35cm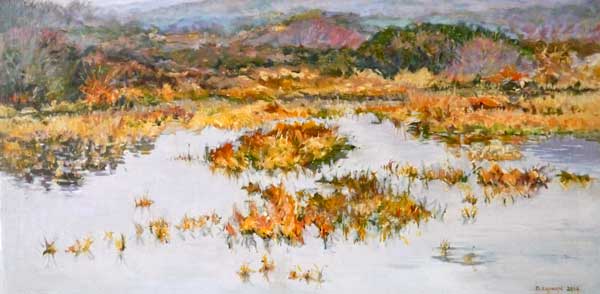 Derryconnel Bog Oil on Canvas on board 38cm x 76cm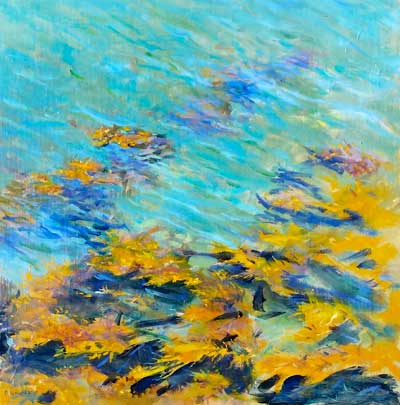 Seaweed, High Tide Oil on canvas on board 35cm x 35cm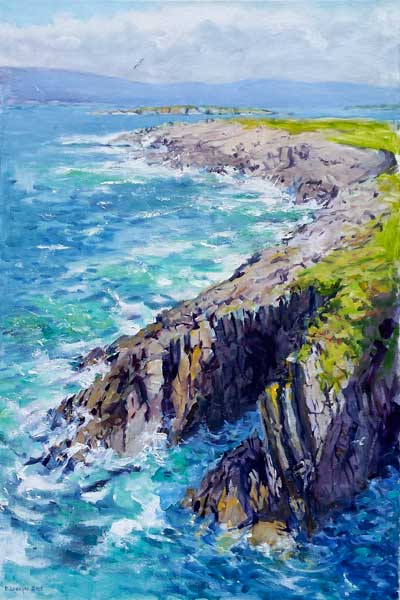 Carberry Island, Dunmanus Oil on canvas 76cm x 51cm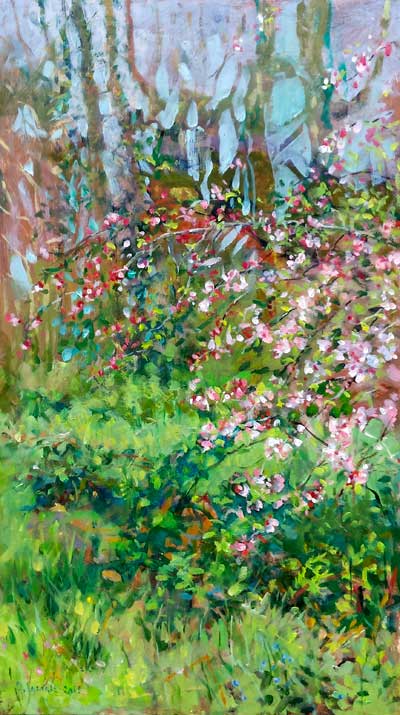 Crab Apple Oil on canvas on board 36cm x 20cm
Kealfadda Bridge, Toormore
Oil on board - 25cm x 20cm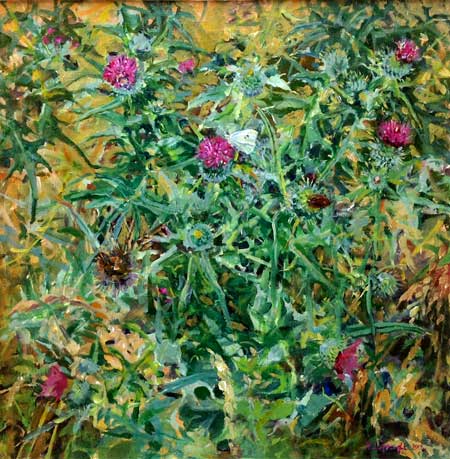 Spear Thistles, Coolcaha
Oil on canvas on board
35cm x 35cm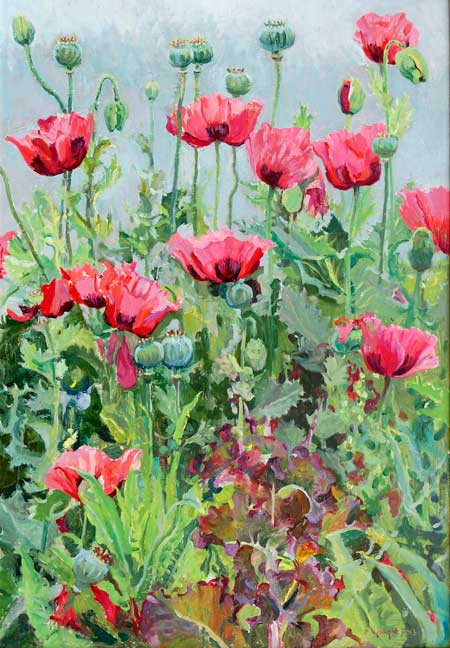 Poppies, Self-seeded
Oil on canvas on board 51cm x 35cm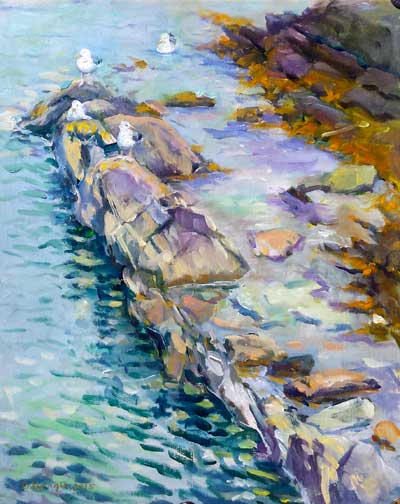 Rocky Outcrop, Gerahies Oil on canvas on board 25cm x 20cm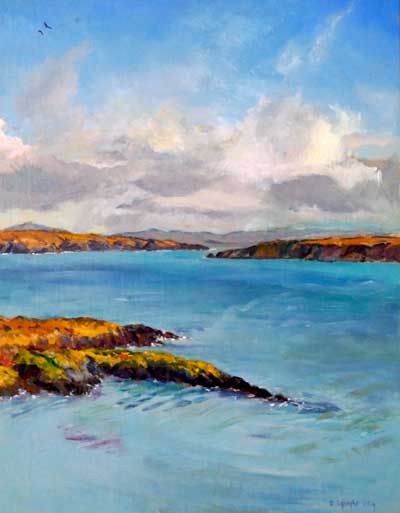 Colla Pier Oil on canvas on board 46cm x 36cm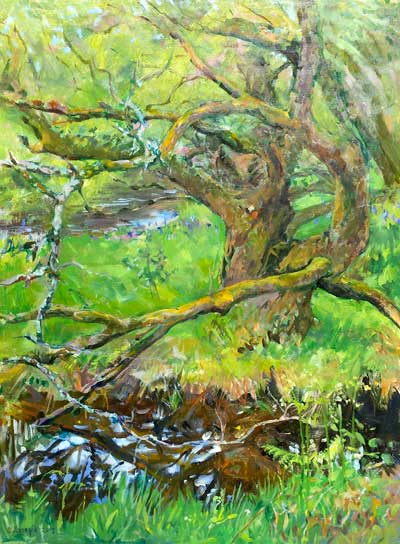 Animal Spirit Tree Oil on canvas on board 40cm x 30cm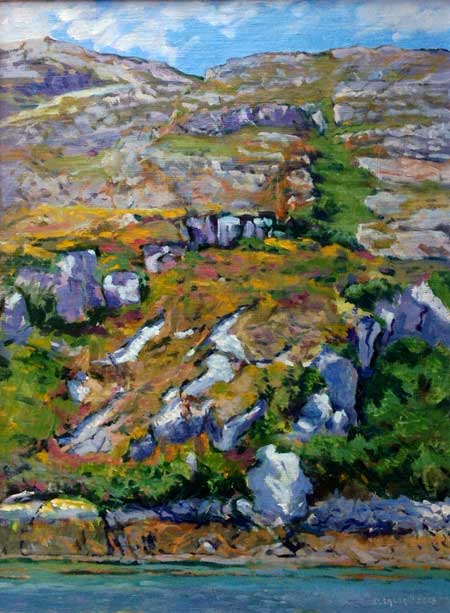 A Scattering of Herons, Knockagallane
Oil on canvas on board - 40cm x 32cm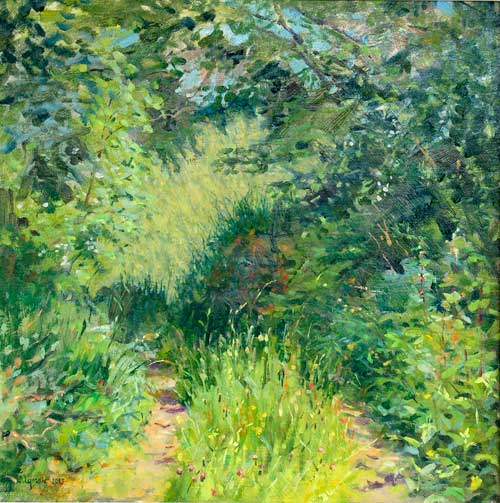 Bóithrín, Coolcaha
Oil on canvas on board
30cm x 30cm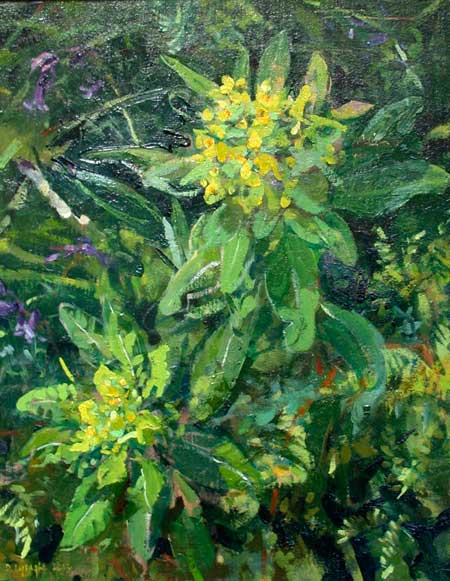 Irish Spurge
Oil on board 25cm x 20cm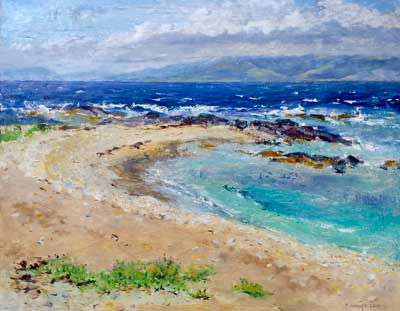 Lochaun Oil on canvas 40cm x 51cm