Diana Kingston

WEST CORK PAINTER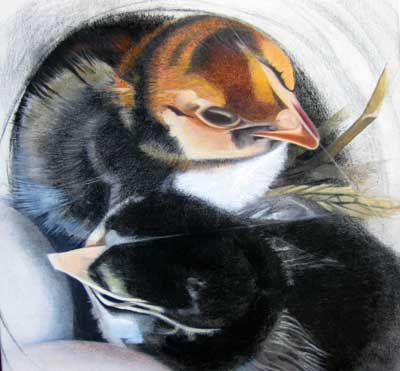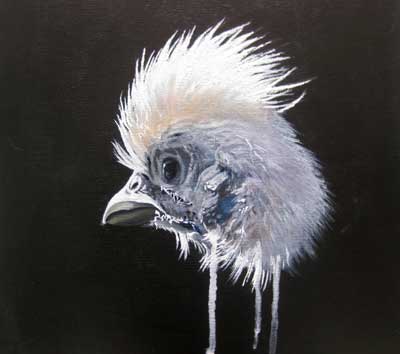 Feathered Friends 3 Feathered Friends 6
Oil conte and charcoal on canvas 60cm x 60cm Oil on black gesso 30cm x 30cm
Having studied at the Crawford I began my career as a hyper-realist, often featuring self-portraits, and had two exhibitions at the Tom Caldwell Gallery in Dublin in the Eighties. Next I began to look outward into the natural world and became a beachcomber gathering the detritus of the seashore: crab claws, shells, feather and stones. I would subject these to minute scrutiny - homing in on specific details. The resultant works often had an abstract feel to them. In recent solo exhibitions in the Heritage Centre in Dalkey and in the Triskel in Cork I have created more immediately figurative work in my studies of fish and fowl. I also began at this stage to experiment more with mixed media. The fish studies focus on colour (blue, turquoise, slate-grey) and pattern. With the hens and cockerels I try to capture the chutzpah of these feisty creatures. They have a special resonance for me as they transport me back to the West Cork farmyard of my childhood.


Diana has exhibited in the following galleries:

August 2015 at the Blue House Gallery, Schull
July 2015 Doswell Gallery, Rosscarbery

She recently had a solo show at the Triskel Arts Centre,
and in the Taylor Galleries December group show.

2018 RHA Annual Show

December 2019 Wilton Art Gallery Group Show

March 2020 Wilton Art Gallery Drawing Exhibition with Four Artists

2021 Exhibition at the Mill Cove Gallery

2021 RHA Annual Exhibition


Diana accepts commissions and can be contacted on 086 852 6523
and by email on dianadalkey@gmail.com
and her work can be seen on her website,

www.dianakingstonartist.com


and can be purchased from her studio.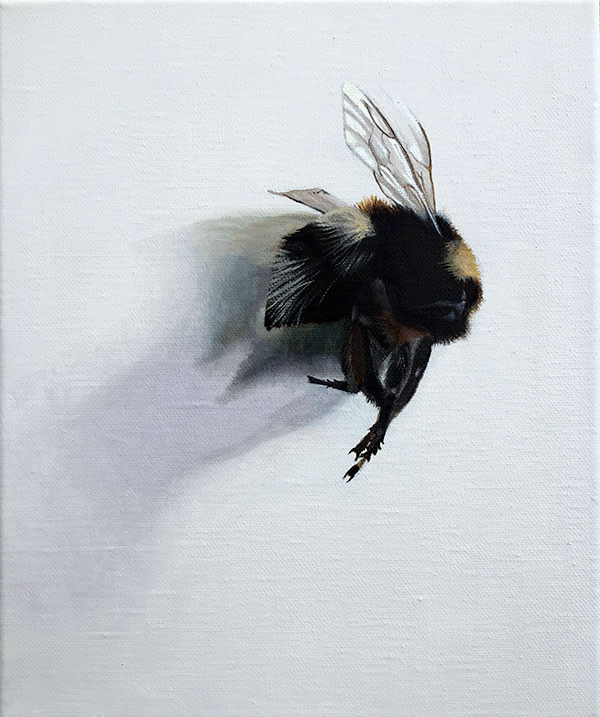 Bee
30cms x 25cms Oil on canvas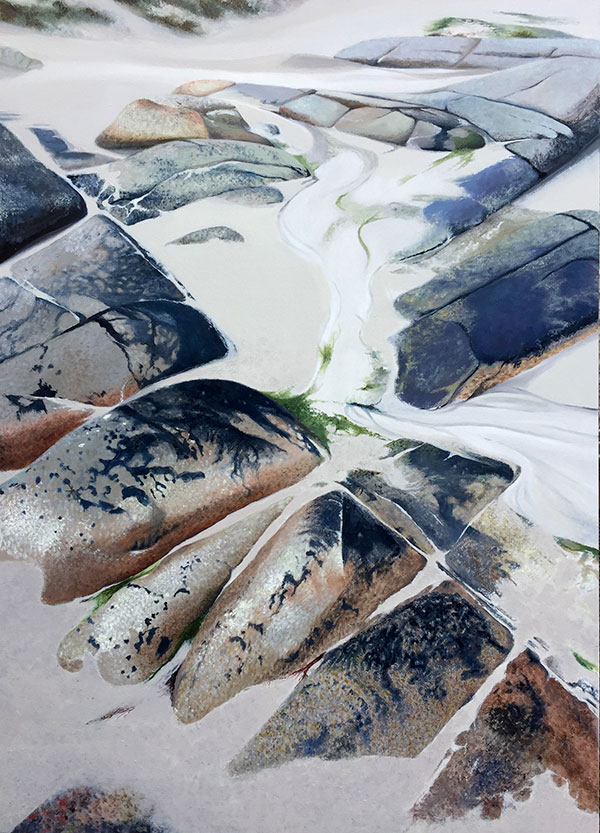 Silver Strand 60cms x 100cms Oil on Canvas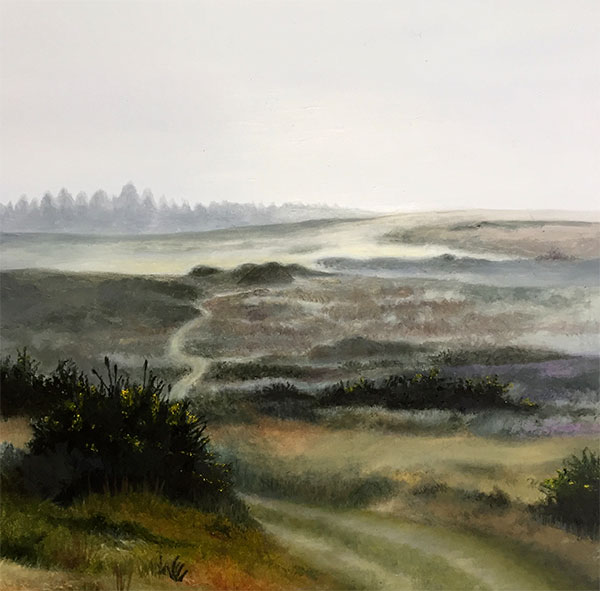 West Cork Landscape 1 30cms x 30cms Oil on archival board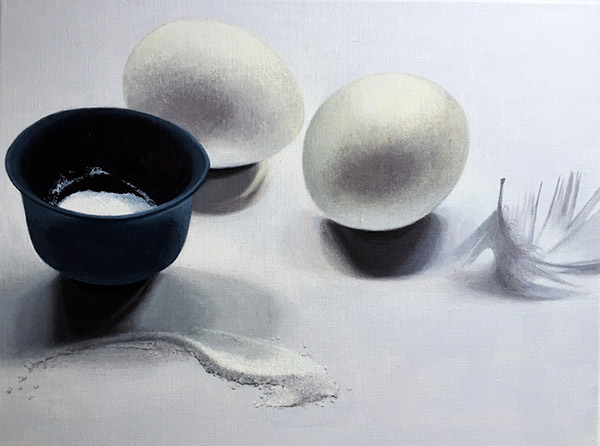 Blue Pot with Salt 30cm x 40cm Oil on canvas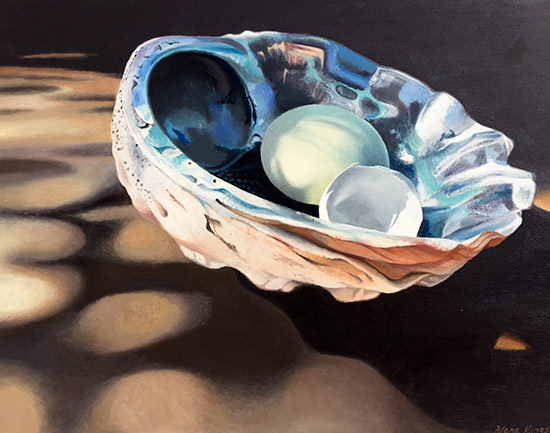 Abalone Shell with Eggs 28cm x 35cm Oil on board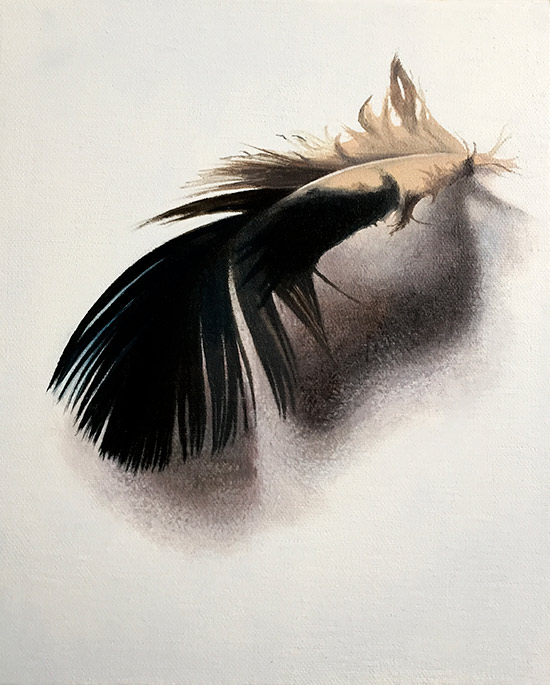 Feather 30cm x 25cm Oil on canvas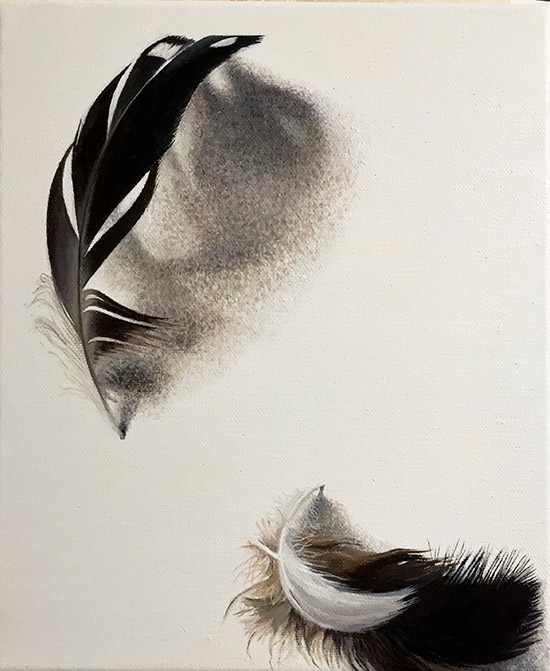 Feathers 30cm x 25cm Oil on canvas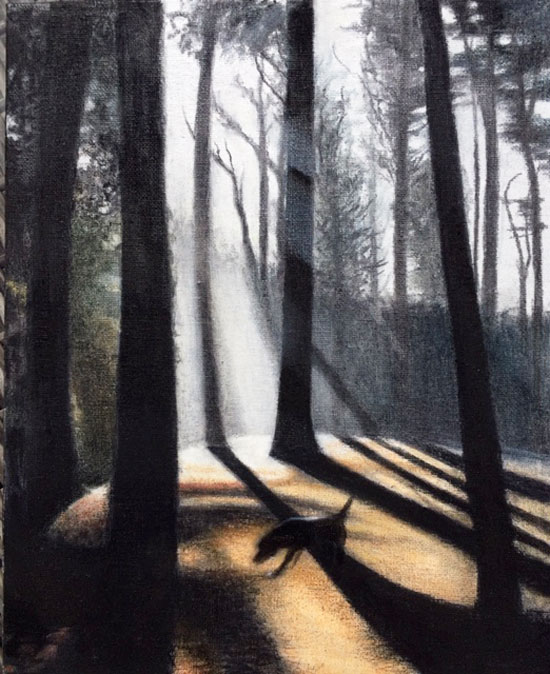 Woodland 2 39cm x 25cm Charcoal and pastel on canvas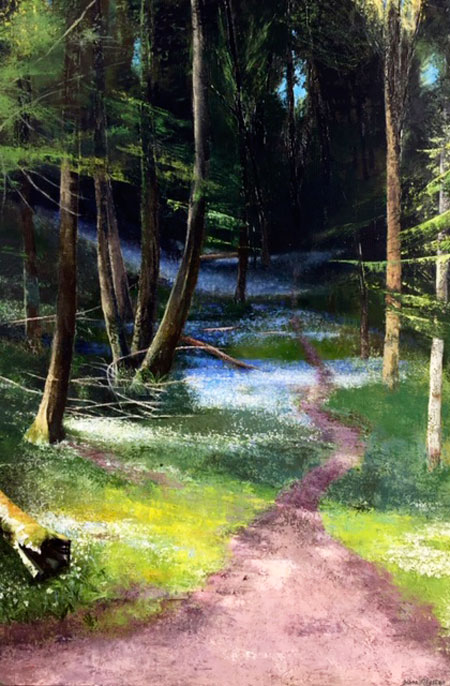 Dark Wood 120cm x 90cm Oil on Canvas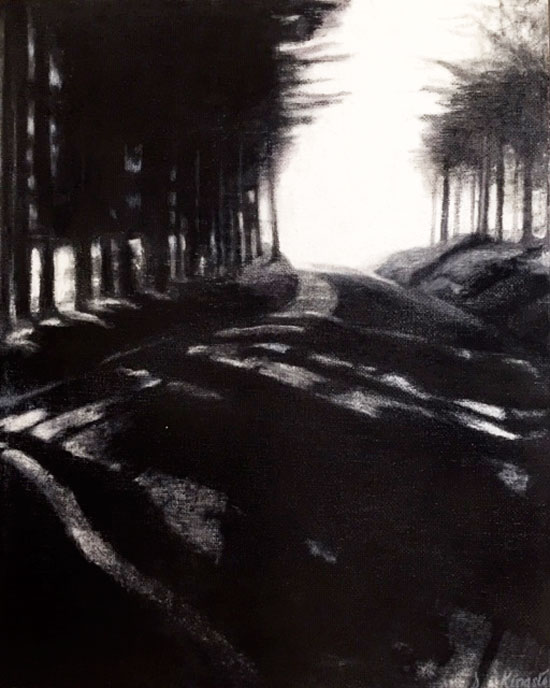 Woodland 1 25cm x 30cm Charcoal on Canvas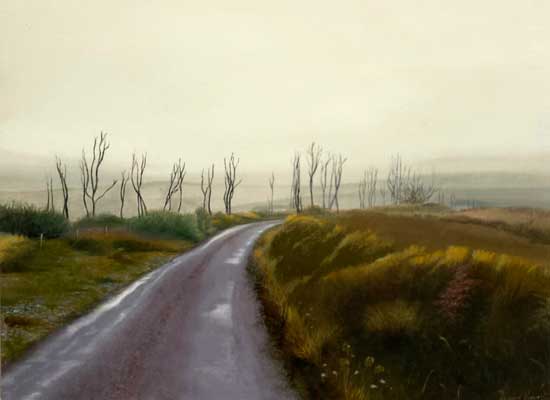 Beara 1 Oil & mixed media on board
30cms x 40cms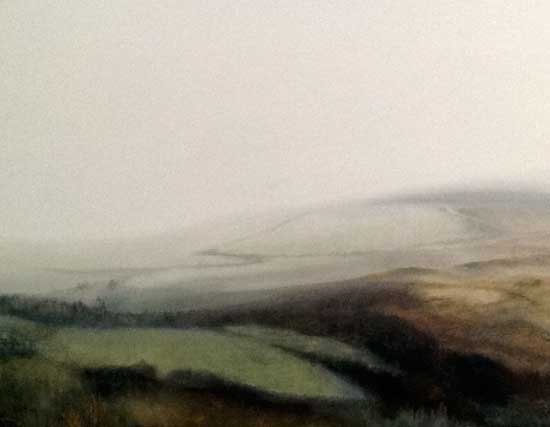 Beara 2 Oil & mixed media on board 28cms x 35cms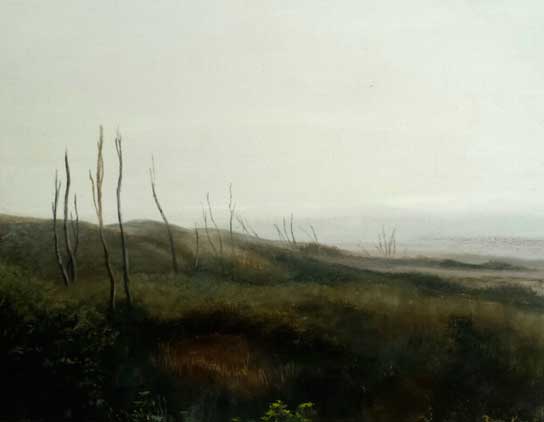 Beara 3 Oil & mixed media on board 28cms x 35cms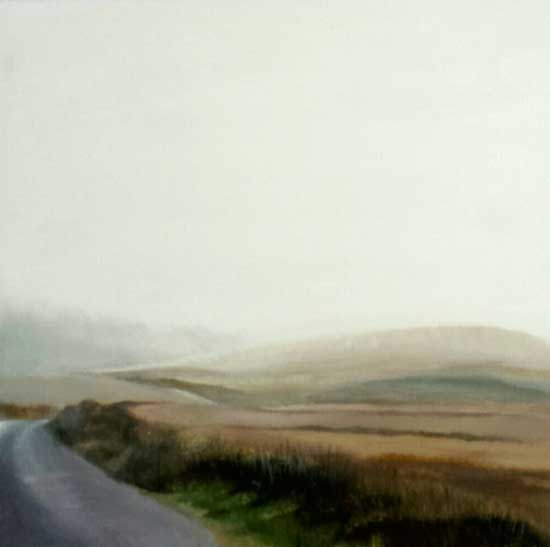 Beara 4 Oil & mixed media on board 20cms x 20cms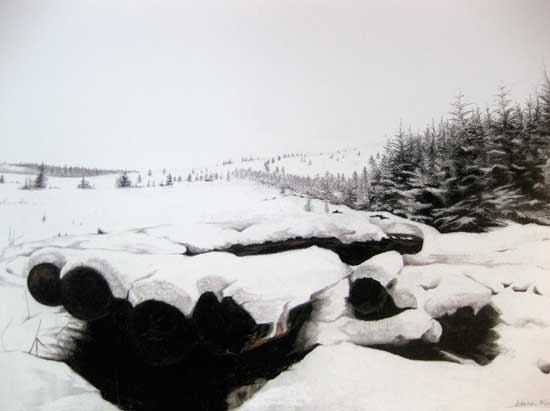 Wicklow Snow 1 Tinted charcoal on paper 50cms x 75cms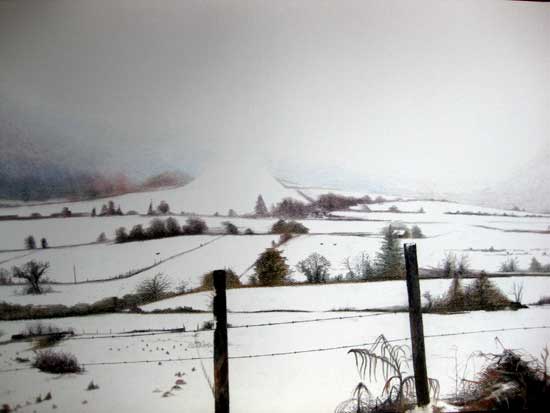 Wicklow Snow 2 Tinted charcoal on paper 50cms x 75cms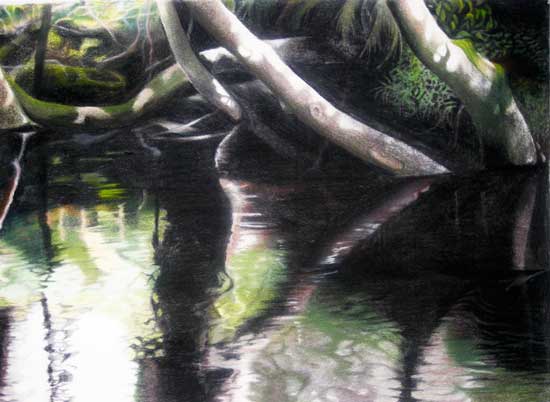 River Bank Charcoal and pastel on paper 50cms x 75cms