Helen O'Keeffe

West Cork Artist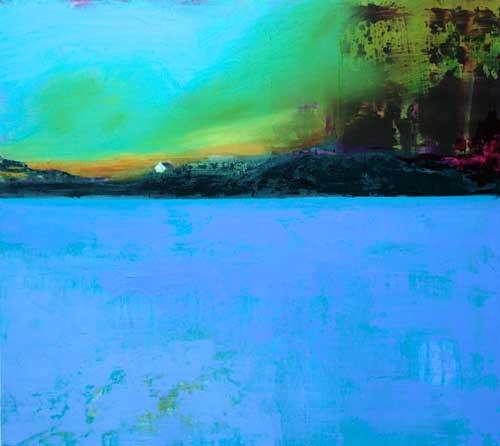 At Days End - Long Island Oil on board


Helen O'Keeffe graduated from Crawford
College of Art with a B.A. (Honours) in Fine Art
in 2010. Helen is a painter and divides her
time between Schull and Cork City.
Generations of her family have come from the
Schull area including her Grandmother who was
born in Schull and her Great Great Grandmother
who was born on Horse Island. She has a deep
love and affinity with West Cork.

Her work is inspired by imagery, whether
personal or found. These she uses as an initial
point of departure. Her concern is not necessarily
the recreation of a specific image or moment, but
rather the recreation of something informed by
the act of remembering, or an emotional response
to her surrounds. Long Island, off Schull, has also
had a fascination for her and in recent years she
has stayed for days at a time on the Island, and
many of her works are the result of these visits.
Helens work is a combination of Abstract and Representational elements, the way she sees it.
It is represented in several public collections
including the Office of Public Works and Ely Lilly and is also represented in corporate and private collections both here and abroad.