Jenny Snashall
West Cork Painter and Textile Artist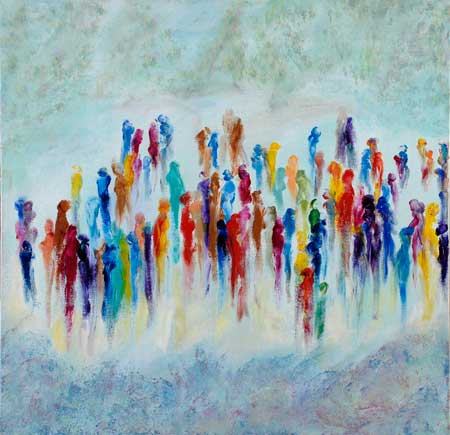 Crowds at the Flower Show



Jenny Snashall has been an artist all her life and from a very early age was encouraged to be creative.
She lives and works at her home at Arderawinney, near Schull, County Cork. Jenny had early success when her work
was shown on BBC Televisiion in a competition adjudicated by Peter Blake RA., who said of her work that it was one
he particularly liked. It was later exhibited at Bristol University.
Jenny relocated to Ireland in 1999 and was one of the original participants of the much publicised
Arts Degree Course on Sherkin Island. Jenny enjoys sustained exploration of thelandscape in West Cork.
The land and seascape that surround her home provides unlimited and exciting possibilities for her creativity, which she
explores in a variety of media.

"My work is sensitive and I am fascinated by colour."

Jenny's work can be viewed at local exhibitions and also at her studio. She has work in private collections
in the USA, Germany, Switzerland, UK, NI, and Ireland and also at Cork University Hospital.