JULIA ZAGAR
WEST CORK TEXTILE ARTIST
Based in West Cork I am so stimulated by my surroundings; the intimate and immediate landscapes at my feet, the hedgerows, the empty hillsides and endless rocky shorelines that I explore. I have recently discovered the joys of working with textiles: the combination of colours, pattern, texture, the history and story behind each scrap is meaningful and exciting. Gathering fabric from different sources, I 'mix' them together, much like a painter would use paint; layering and stitching, providing depth, tone and shading. I feel I am 'painting' with textiles. The vast versatility of textiles excites me and I revel in the endless possibilities and potential of this great medium. Despite the tactile nature of my medium it is the visual impact of my pieces that stimulates and thrills me.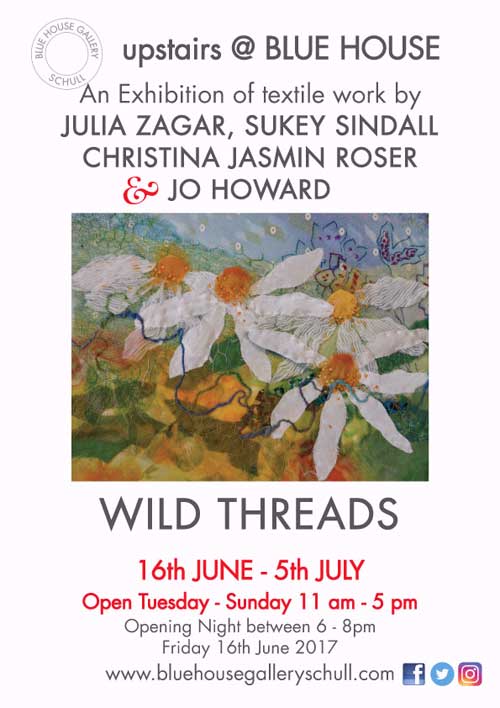 Julia is exhibiting her work at the Blue House Gallery, Schull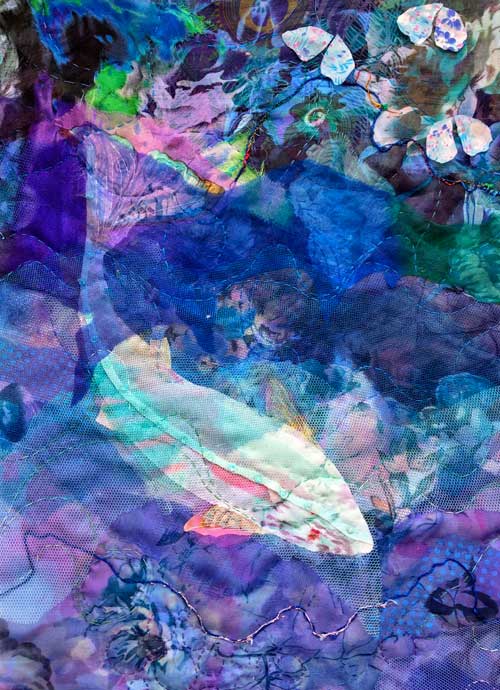 When Moth Like Star were Flickering Out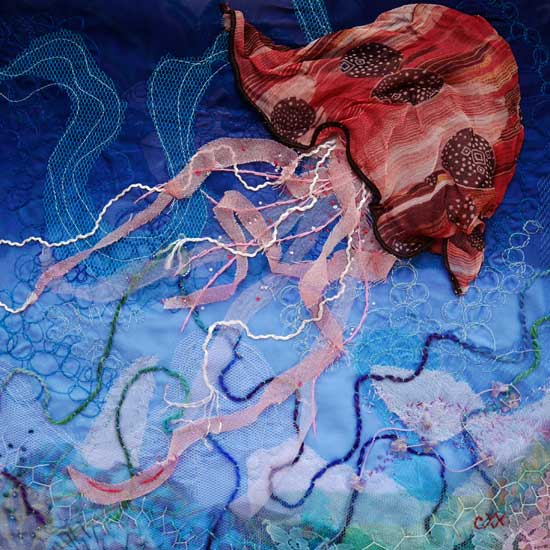 Jellyfish - textile 20cm x 35cm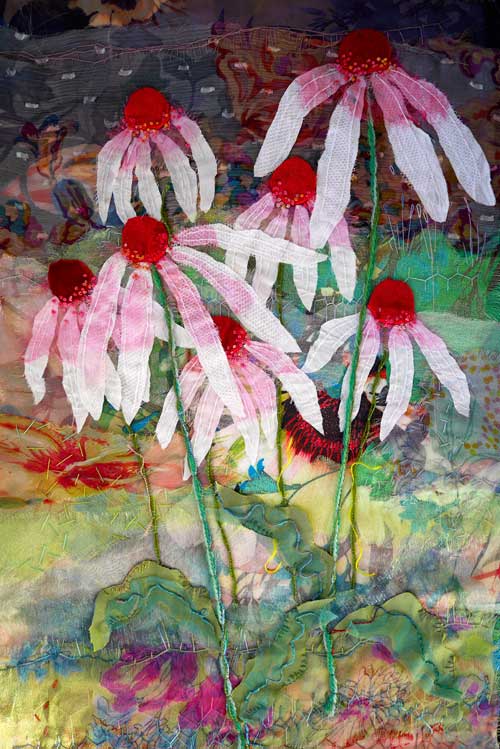 Echinacea - textile 20cm x 20cm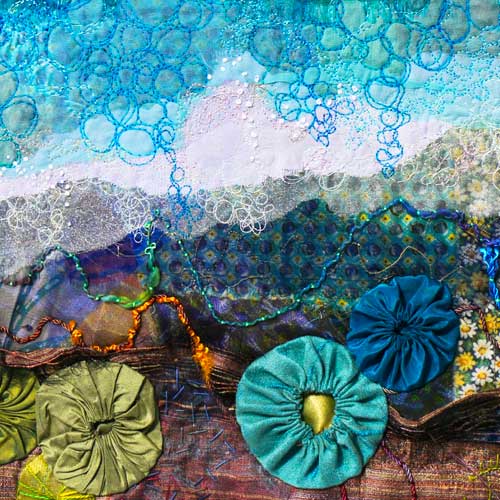 Psamanthe - textile 50cm x 60cm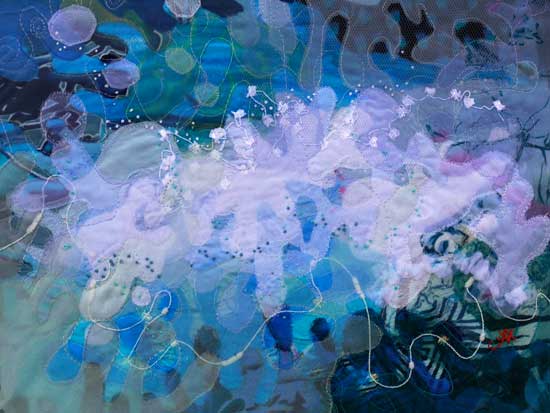 Galateia - textile 50cm x 45cm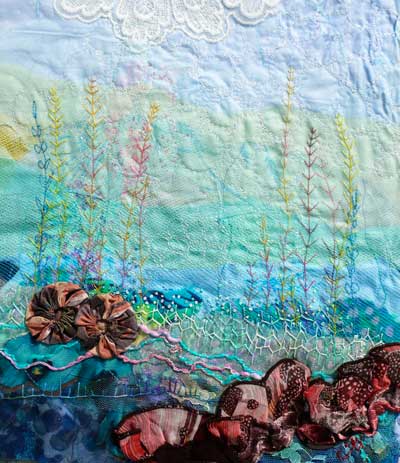 Thaleia - textile 45cm x 55cm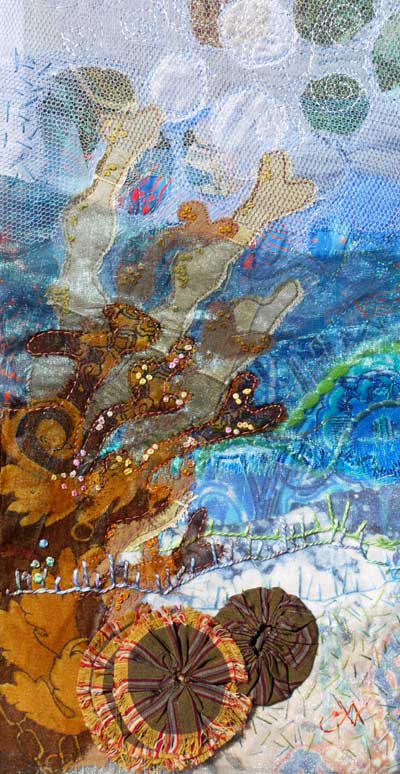 Speio - textile 25cm x 40cm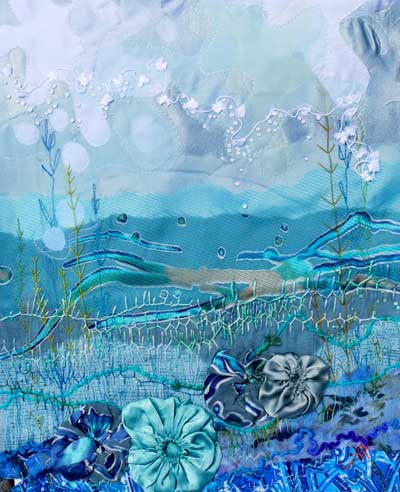 Halimede - textile 40cm x 45cm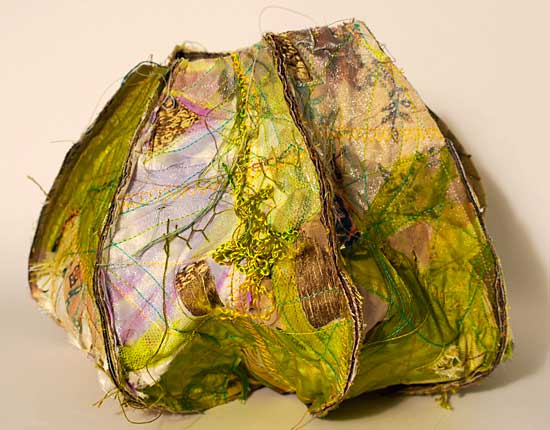 Pod II - from a series of 5. Manipulated textiles, approximately 20cm x 20cm.