NONA PETTERSEN
West Cork Artist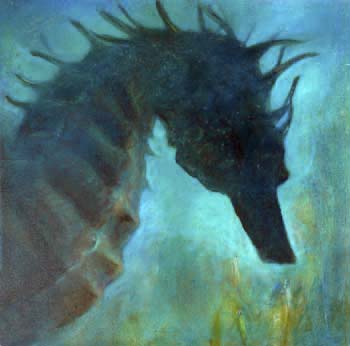 BA Hons Degree in Fine Art, Margaret Street
U.C.E. 1995 - 1998.

Painting Practice:
More often than not a number of works in
continual progress in pursuit of fleeting
images drawn from imagination presented
in representative and figurative form in
oil and glazes on board panels.

Philosophical Concept:
Strictly curtailed to better to travel
haphazardly in hope than arrive at
predetermined destination only to discover
you are in the wrong place.

Personal approach best summed up with
adaptation of Chuck Berry's lines.........

Ridin' along on my Fantasmobile
Mind's Eye beside me at the wheel
Change of track at the turn of a mile
My imaginatiion runnin' wild
Painting and playin' the radio
With no particular place to go........