PATRICIA COOGAN O'DELL
WEST CORK ARTIST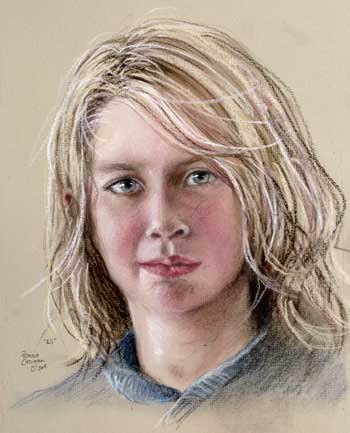 Patricia spent most of her life in the television
and film industry but at last has the time to
paint and draw, in her home
overlooking
Roaringwater Bay
near Ballydehob.

A talent for art was evident from childhood,
and art school was planned, but an opportunity
to use her creativity in film and television
changed her plans.
Her reputation, especially for portraits,
is growing steadily.

Patricia likes to work in some detail and
enjoys depicting the inner characters of
her subjects.
Patricia welcomes commissions for her
portraits.


Contact Patricia:

Phone (INT+353 (0) 86 245 8214

email:
patriciacooganodell@gmail.com